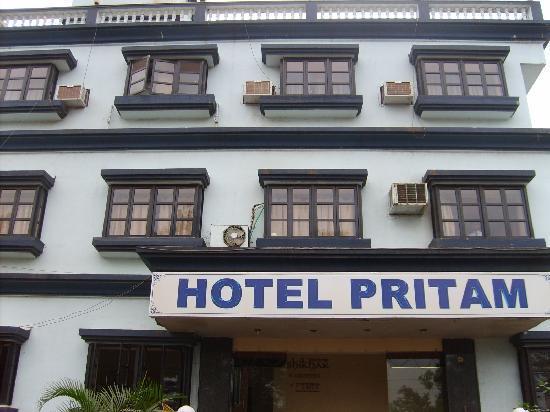 Address:

5, Agrasen Square, Central Avenue Gandhibagh, Nagpur

Description:

Hotel pritam is strategically located and is easily reached. The hotel is at a distance of 10 Kms from the Sonegaon Airport, 2 Kms from the Nagpur Railway Station and 2 Kms from the St. Nagar Bus Stand.

Other Facility:

All major credit cards accepted.

Location Advantage:

Near Wholesale & Commercial Market.

Access Airport:

10 kms from Sonegaon Airport.

Access Rail:

2 kms from Nagpur Railway Station.
Number of Rooms:
40
Description:
Choose from a wide range of double, deluxe and single rooms in the hotel as per your convenience. The 40 odd rooms in the hotel is incorporated with the latest amenities for a hassle free stay. Despite the category of rooms, the hotel staff sees to it that everyone is meted out with the same treatment and hospitality. Light subtle colors and class trimmings have been used to accentuate the interiors of the rooms. The deluxe rooms with working tables are ideal for corporate clients. Facilities common to all the rooms